September 13, 2019
Slow Flow + Restorative Sound Healing
with Nicole Cronin + Lucia Lilikoi // Get tickets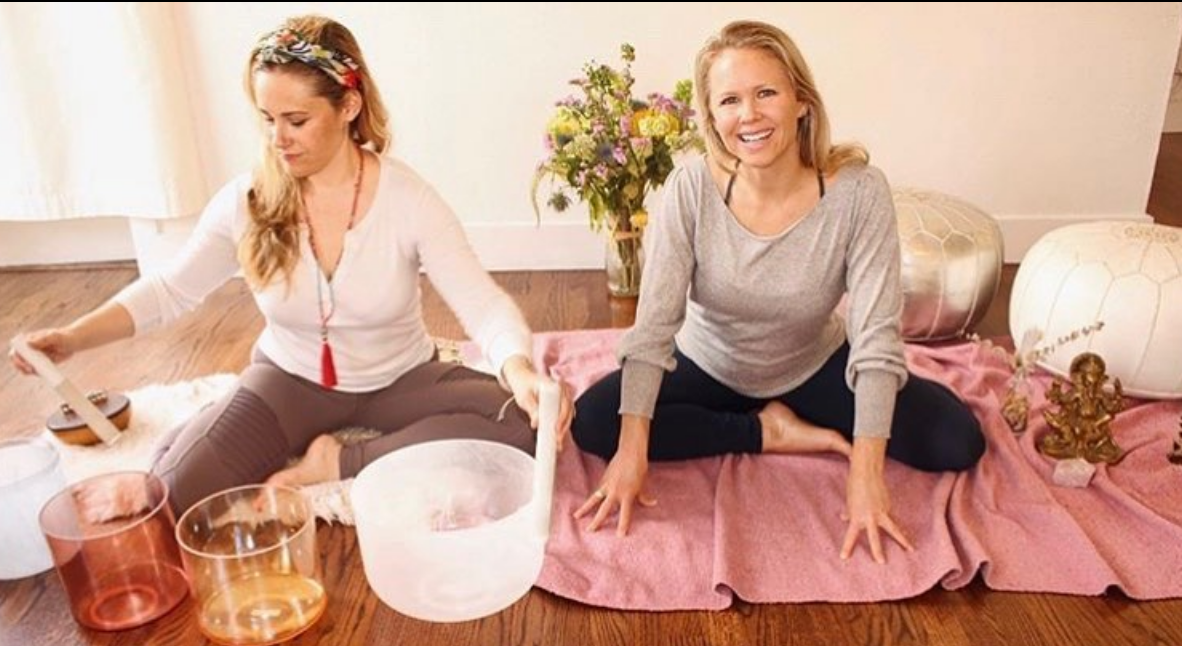 Nicole Cronin is thrilled to include the beautiful and talented musician, singer & sound healer Lucia Lilikoi in this offering.
In the first half of our time together, Nicole will lead a fluid, Slow Flow class with the intention of preparing the body, mind and nervous system to receive healing through sound.
The second half of class will include the use of blanket, bolster and blocks to support a restorative final pose. During this time, Lucia will sing & play an assortment of instruments, including crystal bowls, for a deeply relaxing, extended Savasana sound bath.
This end-of-the-week evening is an opportunity to nourish and restore, setting the tone for your weekend. The intention is to create a potent opportunity for healing while being held in a safe space. Furthermore, to allow community, sound and yoga to continue to inspire, hold and expand you.
October 20, 2019
Listen and Receive - Yin Yoga Sound Bath to Nourish
with Lucia Lilikoi + Diana Estey // Get tickets
December 9, 2018
Winter Mini-Retreat, Sausalito
Come get ready for the winter by
nurturing yourself deeply in a half day retreat in Sausalito.
A day of introspection & healing immersion to reconnect with the subtle body.
The day includes:
Sound Bath by Lucia,
Yin Yoga,
Mandala & Vision board,
Nourishing snacks.
Space is limited to 10 people.
December 15, 2018
A Night of Ecstatic Chanting with Jai Uttal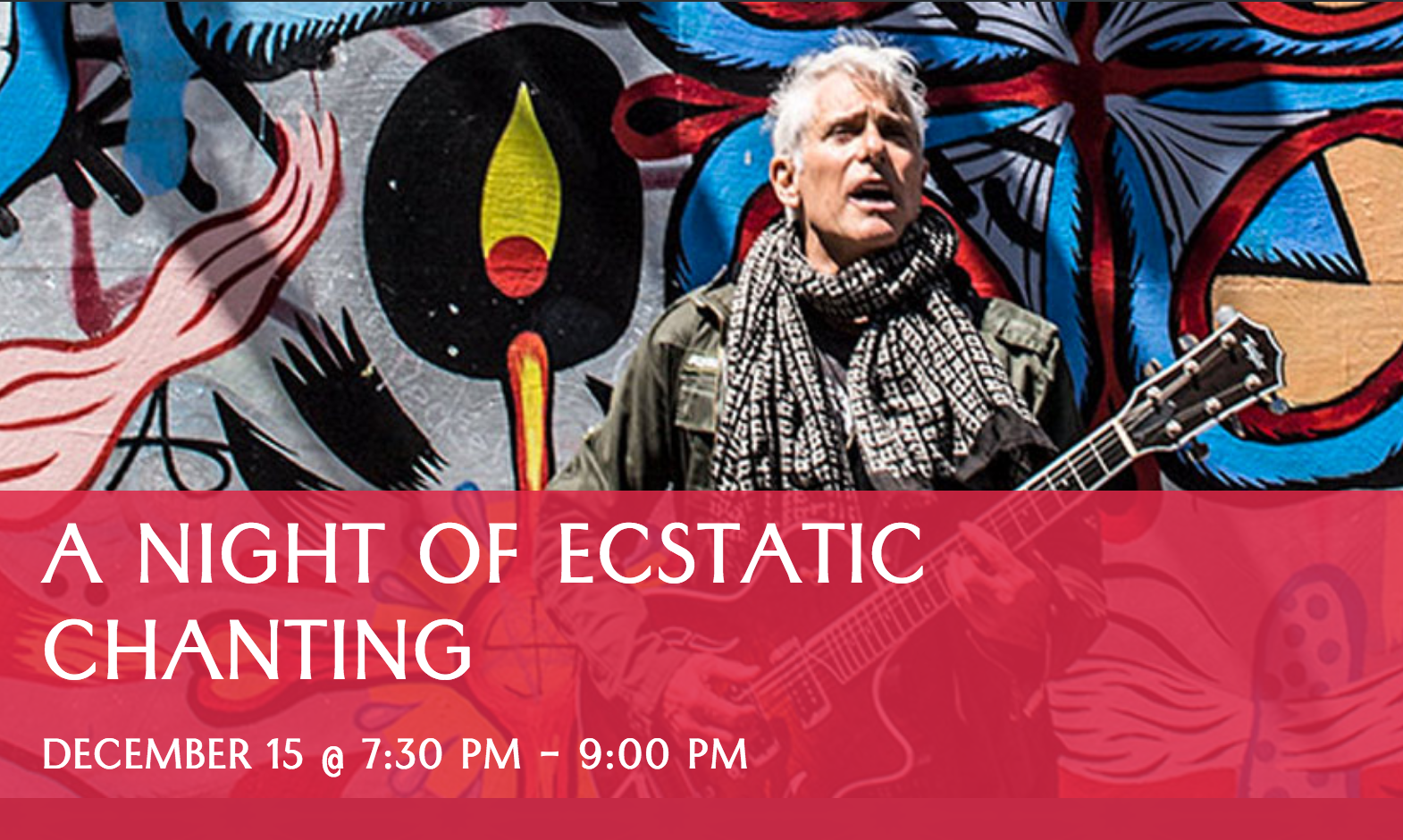 Jai Uttal w/Ben Leinbach, Lucia Lilikoi.
Bring in the holiday season with Jai Uttal in a wave of invocation and celebration with singing and dancing. This will be a night to remember and cherish.
Kirtan is the calling, the crying, the reaching across infinite space — digging into the heart's deepest well to touch and be touched by the Divine Presence.
December 14, 2018
The Song of the Heart Experience- for women with Nubia and Lucia
Yoga Mountain Studio, Fairfax.
Join these two artists for an evening of prayer, gentle asana, community, breath, movement, and the experience the subtleties of the yoga of the heart and the magic of the yoga of sound. You will leave feeling renewed, transformed, and inspired by the other women you participate in this class with.

Beloved Yoga Mountain Studio teacher, Nubia Teixeira will be joined by her dear friend Lucia Lilikoi, a singer-songwriter, music teacher and sound healer. Lucia believes in the universal language of music and is looking forward to sharing this love with a strong beautiful group of women.

An online exploration on sound
_______________________________
The world IS sound. Based on the view of Nada Brahma we will explore the music that lives inside of us, and surrounding every aspect of our humanness. We will learn about the work of Johannes Kepler (Harmonices Mundi), Bernie Krause (The Great Animal Orchestra), Pauline Oliveros (Deep Listening), Joachim Berendt (Nada Brahma), amongst others, as we relate it to our personal, daily, intimate musical lives. As we sing, we create. In the comfort of your own home we will gather in community and study, discuss, sing, create, and play as we delve into the universality of sound together.
Location: The World
Via: Zoom
Meeting times: Tuesdays at 12 noon
October 2, 9, 16, 23, 30
Cost: $125 for the program
$30 class drop in
Ongoing
Mini Retreats in Sausalito : Sound Bath & Reiki
Coming in the 2018 Fall I will be hosting day and weekend retreats to luxuriate and rejuvenate body, mind, energy bodies and nervous system. I provide sound bath and Reiki (in the Usui and Chawang NgalSo traditions), plus beautiful space to enjoy ritual and sensual embodiment.
Music for Yoga Classes
I love teaming up with my favorite yoga teachers in the Bay Area. I provide the soundtrack for the moving meditation, graceful flow and amazing blessing that yoga is. I also sing lullabies and mantras as students melt into long Savasana.
Community Sound Baths
Join me at Harmonia Marin in Sausalito every Tuesday night. I'm partnering with other wonderful venues, stay tuned!
Circlesinging
Circlesinging is a term coined by innovative master singer and educator Bobby McFerrin, and practiced by many, including my teacher Rhiannon; a community-singing practice that emphasizes creating music-of-the-moment. Perfect for a company event, a family gathering, or to mark a rite of passage. Singing together creates natural resonance, melts away differences and allows for transformative, deeper communication. The vulnerability and connection of creating songs in the moment, and working together to make an idea musical are a portal to conflict resolution, and forging authentic relationships. We are musical beings. We are creative beings. Singing is our birth right.
Shows
For more info on me as a musician/peformer/composer visit www.lilikoimusic.com